STORY
The history of GC Participações has its initial milestone in 2003, idealized by its co-founder, with the great objective of undertaking and making it possible for new entrepreneurs to start their businesses from an "idea" and transform it into a great business.
Since mid-2003, GC Participações started its operations in a technological and innovative way, thus always looking for the best technology tools to start its business, which are currently focused on commerce and services, always with its virtual bases and focused on systems intellectual property.
GC Participações, after joining through an SPE, strengthened the company and became a Participation company, where it began to invest in diversified segments. In this way, it fills a market that was necessary for many companies and entrepreneurs, taking the experience of great entrepreneurs and renowned people, in addition to technological innovations always focused from the root of GC.
Thus making these companies occupy levels of Large Corporations in the Market, with the strategies now from GC Participações.
B2C GC Participações sectorized to operate in the retail market with Virtual Store, with two more projects in startup. One of the best companies specialized in all sectors for managing an E-commerce, has the experience of professionals with over 16 years of experience in the virtual market and online projects.
After the needs that the GC Company presented both in the Information Quality sector and financial improvements of more than 180 Suppliers, in late 2016 it started the GCF Financial Gateway, a segment within the needs of the CIA that currently serves the online and physical sector with collection platforms with strong market partners.
GCF has become an important company for GC that currently provides consulting and business management services in the preparation, organization and qualification of businesses that the virtual market needs. So the company started to manage and accelerate the process of some suppliers.
The New project for 2017, which is already being concluded, is GCL Logística, more focused on consulting for the restructuring of the logistics operation, with regard to organization to meet the virtual demand. Large manufacturers and distributors currently on the market end up using logistical processes that are not adaptable to what the virtual market needs.
Thus, the beautiful History of GC Participações has been built, which increasingly dreams and carries out new projects, to train more companies in the National and International Market.
We trust God ! "God is good all the time! All the time God is good".
COMPANY AND SERVICES DEVELOPED ALONG OUR HISTORY
---
E-commerce Development
GC - B2C is a company that develops e-commerce projects with its own platform and with total project management, commercial strategies, consultancy and financial contribution of the system costs, which may be from GC Participações.


GC - Real State
GC Imóveis is responsible for our real state, developing investments for the real estate sector with the implementation of allotments and commercial sales of products to strategic investors in the real estate sector.


GC - INTERNATIONAL
GC Participações launched Startup GC International on the market with the application of GC Finance, which operates in the payment links segment, accelerating the way in which products are sold, optimizing the process of registering suppliers' products to a direct platform of B2B e-commerce. Generating efficiency in the sales process that meet the demand of national and international retail chains using the virtual market. Offering ease, quality and organization for the commercialization of products in real time.

GC - Análises Estratégicas e Inteligentes
GC Analytica is a company from GC Participações, which has in its competences, the intelligence of the applied use of data, analysis and systematic reasoning to follow a decision-making process, being more efficient to customers. GC Analytics can be applied in different lines of business.
GC - Logística
GC-Log, a consultancy that solves the problem of logistical operationalization of companies in the furniture sector, to serve customers who purchase from retail chains and need to be confident in receiving their purchase with quality, safety and speed.


GC - Trading
GC Participações presents its body and team specialized in Import and Export, working with the product research market and suppliers of ideas that your company needs, detecting which are the possible markets that your product can operate; and assist in the entire presentation of your products to the International Market. We detect and inform the most suitable international suppliers for your business.
Project Structure and Startup

Trust and Credibility is what moves us!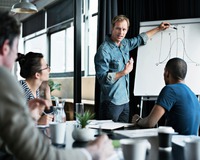 Consultancy

Consultants working in the daily market, managing several companies from different segments in the national and international market.
Services

The services sector operates with real estate agency and development of real state projects with investments for the market.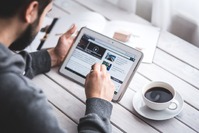 Retail
We operate with B2C commerce, with full capacity to assist companies in the retail segment in Brazil and abroad, for sale on the web.

"If you believe you can you are right, now if you believe you cannot, you are also right" Henry Ford